Recycling and Green Waste Management, Cornwall, South West England
The Green Waste Company is a local, family-run business beginning in 1999, with years of proven expertise in waste management. Holding a legacy of four generations of farming in Cornwall.
We are committed to looking after the environment by minimising the dumping of waste in landfill sites. We believe through local recycling we can reduce waste disposal and improve Cornwall's carbon footprint in a most cost effective and time effective manner. This directly supports our conviction that local solutions for Cornwall are vital in this era of globalisation and high fuel costs.
We take bulk material and turn it into useful products, reducing the environmental impact on the Cornish countryside. Our team of qualified, experienced and environmentally-aware staff offer a bespoke service to cater for your recycling and waste needs.
As part of our full commitment to caring for the Cornish landscape we use a ground source heat pump to warm our offices, we also recycle clean and dirty water, whilst our land is farmed sustainably through the use of compost produced on site.
We believe that through participating with the local Cornish community we can help others to engage in recycling and further realise the significance of sustainability for Cornwall's future. This is why we regularly welcome local groups for visits such as the County WI, Cornwall Garden Society, Penwith College, Young Farmers Club, Mid Cornwall Machinery group and Round Table. By reaching out to others in our community we can instil in the people of Cornwall the importance of recycling as a way of a life, to protect our future.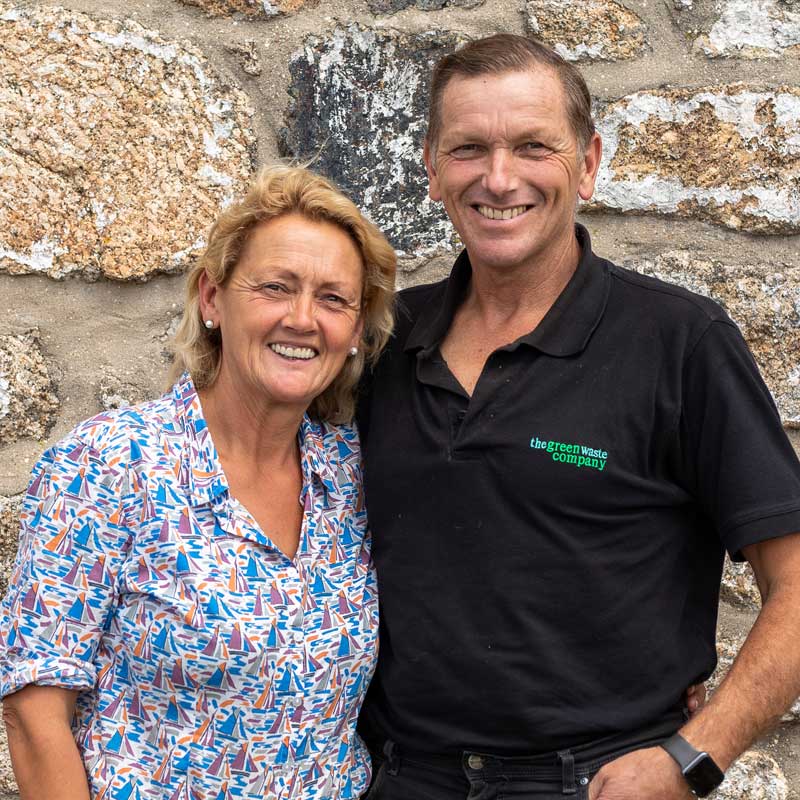 John Richards
I started the company in 1998 alongside our farming activities. I grew potatoes and cauliflower, and ran the arable side of the farming operations whilst developing the company; in 2006 we became a sub-contractor to Suez and my nephew took on the farming roles, I then specialised in running The Green Waste Company. I like company ethics as it is environmentally friendly.
I manage operations for the company since starting it and I am now in the process of handing it over to my son James, to free up some more time to create a garden and travel.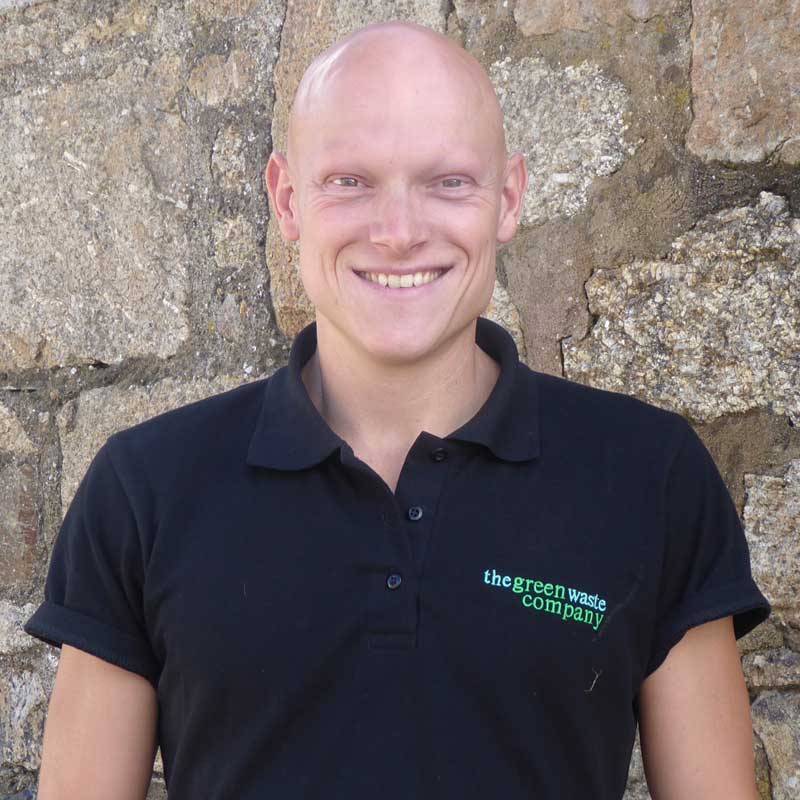 James Richards
I moved home to join the family business in 2013 after graduating in Chartered Surveying. Whilst studying I filled my holidays working on a large estate in the Cotswolds on corn harvest, as well as home on the farm in Cornwall. In between heading up asparagus harvest and working on potatoes and cauliflower, I travelled to Australia and New Zealand where I worked for the biggest contractor in the Southern hemisphere for a season on maize harvest. On returning home I then got stuck into the waste recycling business full time. Taking my HGV Class 1 license, operating machines and overseeing operations. It amazes me the volumes of green waste we can take in from Cornwall and with no additives we make a quality product. In my spare time I play rugby, hockey and ski/snowboard and have a keen interest in cars.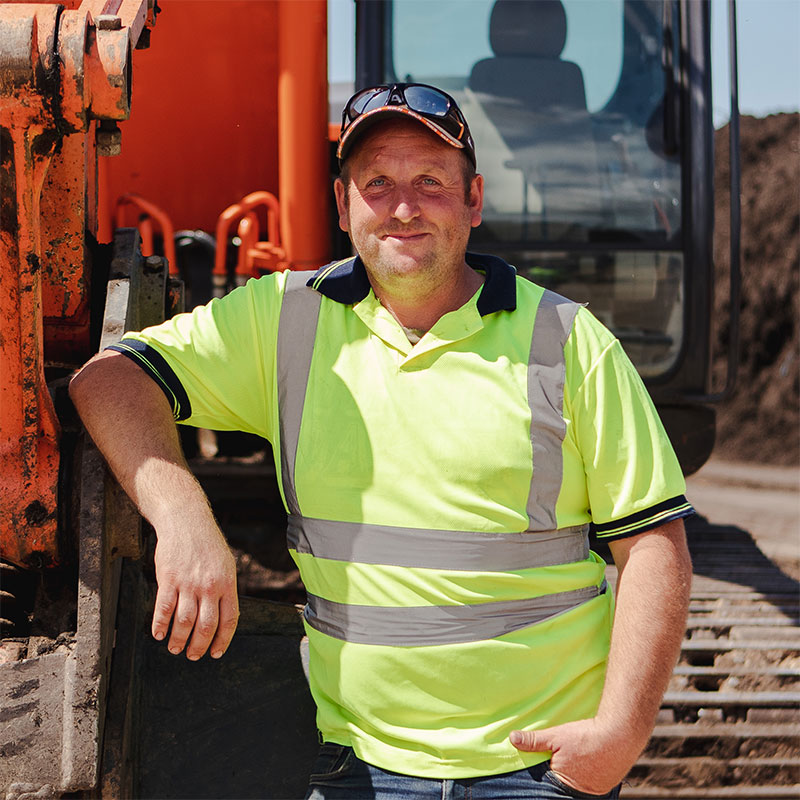 Martin
I joined The Green Waste Company in Feb 2006 having previously worked on a couple of local dairy, arable and horticulture farms. Having grown up on our own family dairy farm I have always had an interest in farming/machinery from a young age. After my first daughter was born, I decided to look for a better home/work balance which led me to The Green Waste Company. I enjoy the wide range of work we undertake, starting as a shovel at our only site at Hayle to the challenge of managing our second site at Roche in 2011. I am very proud of being the first person on site with the digger to seeing how the site has improved and grown over the past 9 years and I am always looking for ways for the company to improve/expand.
Outside of work I am always out with bikes/Kayaks and dogs but mainly out with wife and girls with their horses and ponies as family is at the heart of everything I do.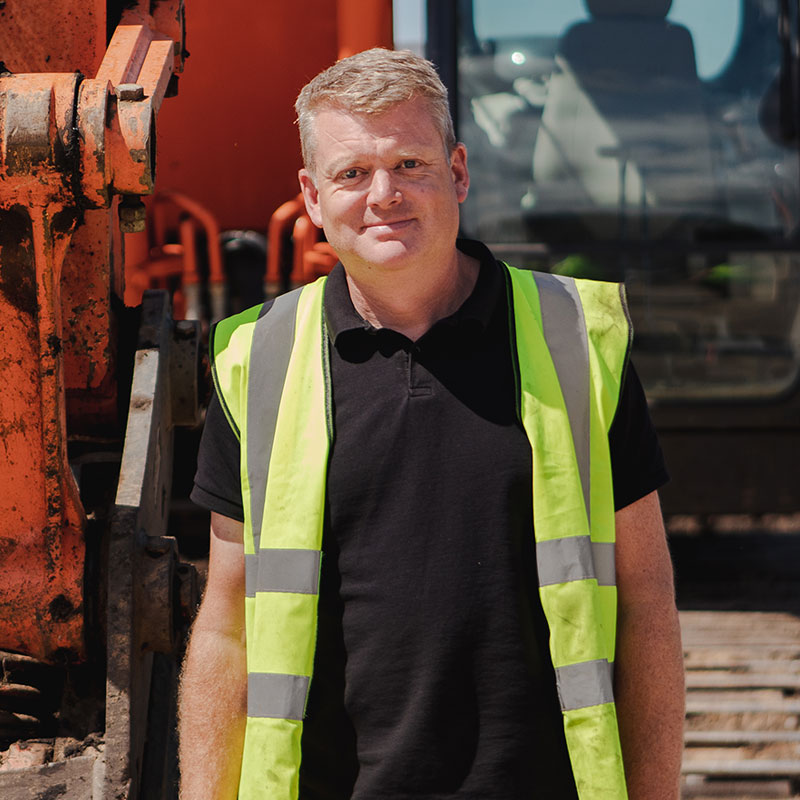 Neil
I joined The Green Waste Company in early 2019 as the site manager at Roche. What drew me to the role originally was the passion the family had for Cornwall and the environment, also the relaxed way of life.
I relocated from the northwest of England where I had previously worked for various companies within the recycling sector at management level and gained 10 years' experience within the composting industry.
Outside of work I enjoy spending time with my family exploring Cornwall.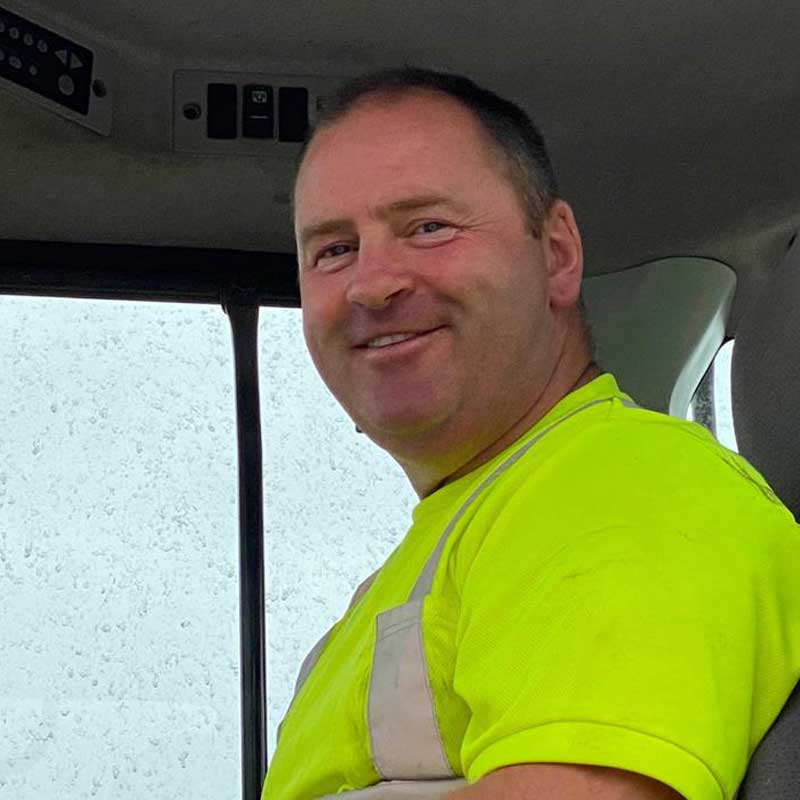 Lee
I joined the Green Waste Company in March 2021. I am based at the Roche site and my role is Machine Operator. My previous employment has mainly been with agricultural contractors. During this time I gained experience driving and operating many different types of machinery. I also lived and worked on a dairy farm for 11 years. I enjoy the variety of my role and being part of a team.
Outside of work I am a keen photographer. I also enjoy walking the coastal path, cycling, kayaking and spending time with my family.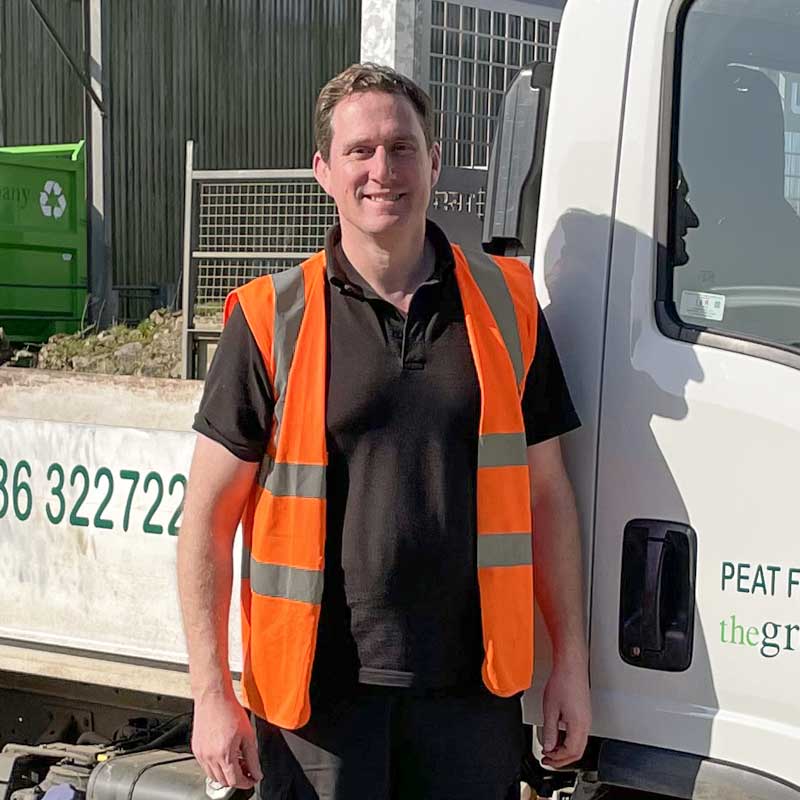 George
I drive the tipper truck doing deliveries for The Green Waste Company.
Dropping compost to beautiful gardens and allotments in Cornwall. If you place an order I will be the one to call you, organise delivery and deliver Cornwall's black gold myself.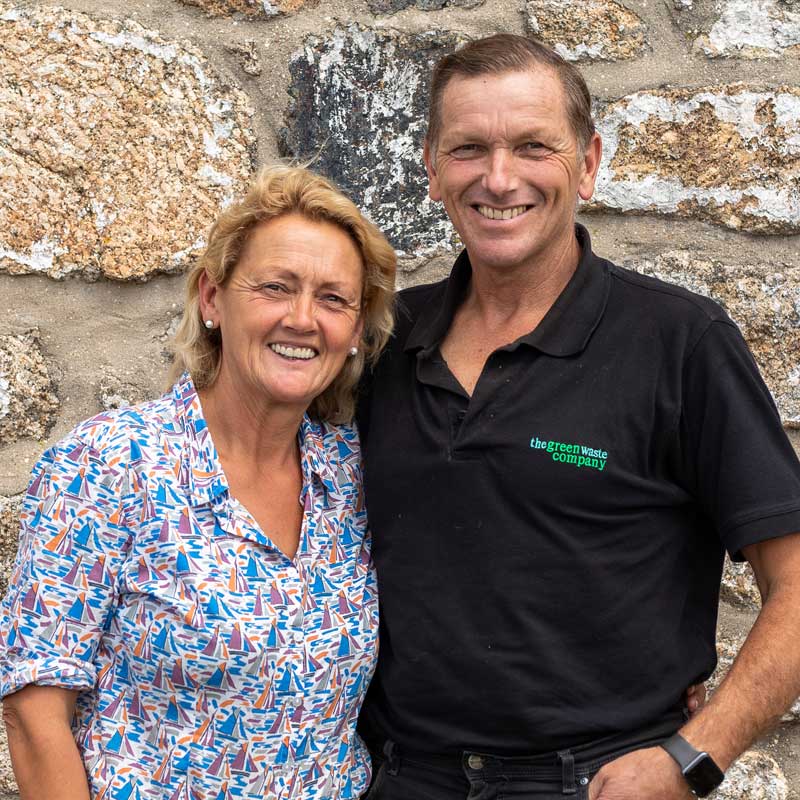 Felicity Richards
After growing up on a Cornish family farm and studying agricultural business management at Uni I farmed alongside John before starting The Green Waste Company. I was fortunate to be awarded a Nuffield Farming Scholarship which helped widen my horizons, particularly when travelling around Europe. After founding the company, I qualified as a Chartered Waste Manager (CIWM). My role started with planning consents, contracts, finance, PR, HR and compliance. When the company expanded, we enrolled a specialist team and my role is now focused on strategy, planning permissions and contracts.
I enjoy the team of staff that we have operating the company and take pride in the high standards we can achieve together. I am a keen environmentalist and passionate about the Cornish landscape and firmly believe in the Cornish Circular Economy.
In my spare time I enjoy equestrian activities, swimming and walking the coastal footpath with my two black Labradors. Two highlights of my year are stewarding horses at The Royal Cornwall Show and attending the Nuffield Farming Conference.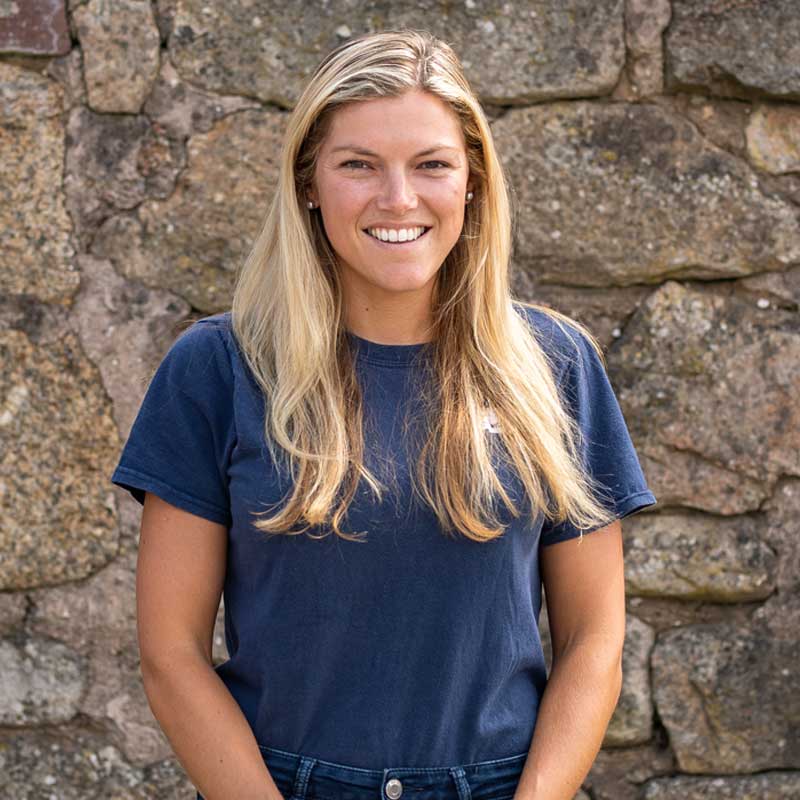 Carolyn
I joined the family business in 2015 from a teaching career, taking my International Operators License becoming the companies Transport Manager.
I very much enjoy working in the family business where my role has developed over the years continuing to be varied and challenging with continuous development. More recently my time is spread covering management meetings, customer service, markets, research and development (R&D), HR and PR.
The business excites me for its' environmental benefits. Just look at what has already been recycled, improving Cornwall's landscape and recycling rates. The future in organics and compost will help improve soil quality, leading to better food and healthier humans.
Outside of work I live an active outdoor life; running, eventing and travelling.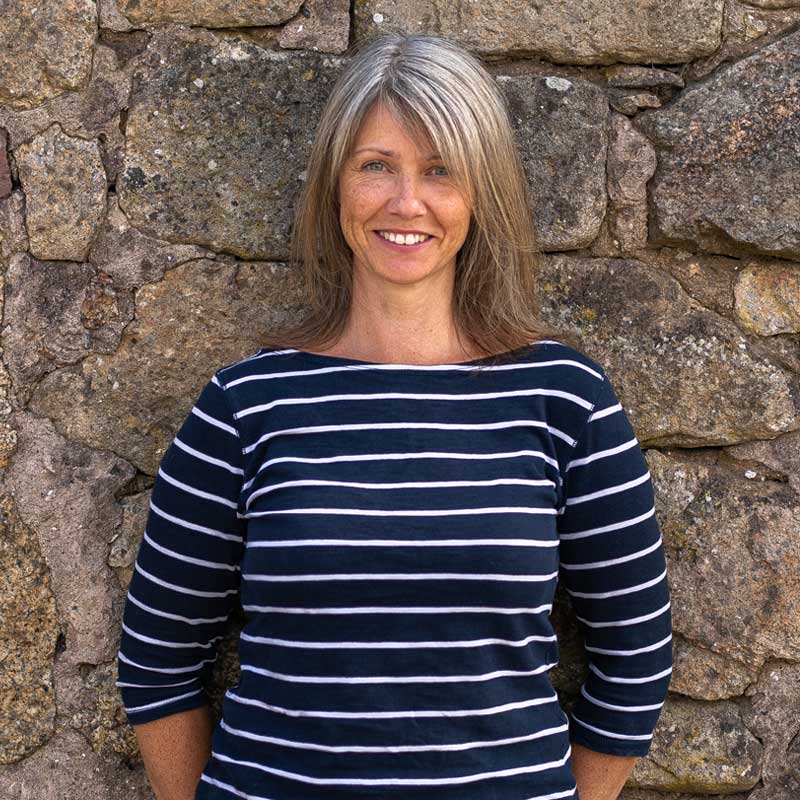 Sam
I joined the Green Waste Company as Accounts Manager in summer 2018. Prior to that I'd worked in the waste industry for almost 20 years with roles in the Finance departments of Pennon Group, South West Water and Suez.
As a keen gardener, recycler and lover of spreadsheets and all things numerical, this is the perfect role for me. I feel very proud to work for a local family business that is so committed to looking after our county and the environment.
Outside of work, I enjoy gig rowing, running and growing lots of lovely fruit and veg.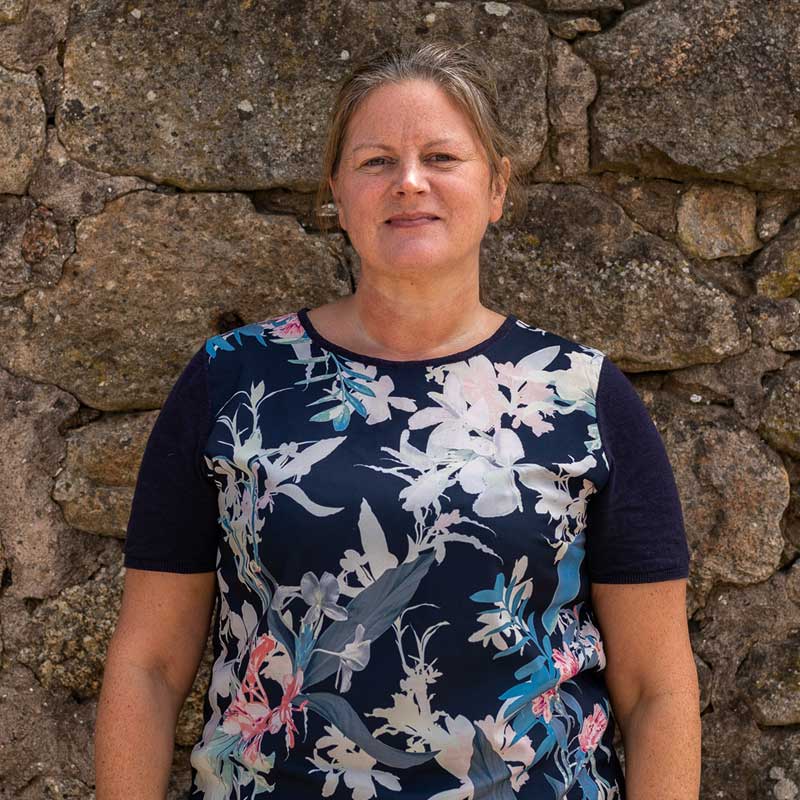 Karen
I joined The Green Waste Company in April 2020 having relocated from Oxfordshire where I had spent the previous 12 years as Compliance Manager for a leading organic waste recycling company, Agrivert.
This role included providing health, safety, quality and environmental (HSQE) compliance for Anaerobic Digesters, In-vessel and open windrow composting sites. I now enjoy assisting The Green Waste Company with all matters HSQE and with this forward-thinking company there is always something new to learn!
Outside of work I enjoy exploring the beautiful Cornish coastline in my campervan Fred and adding to my rescue animal family!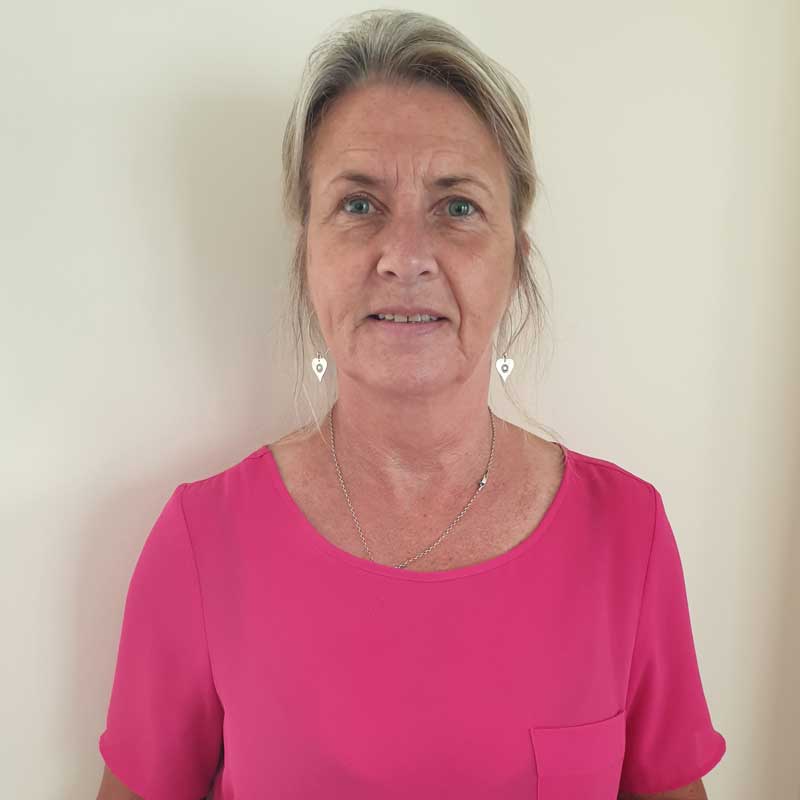 Linda
I joined the Green Waste Company in April 2021. I am based at the Roche site and my role is administration support. My previous employment was also administration, working for Imerys, where I completed 34 years service. I am excited to be part of an enthusiastic team driving towards making a difference. Not only to recycling rates but also to our environment.
I have always loved the outdoors and grew up on a local small holding. We farmed both dairy and sheep and grew our own vegetables. Outside of work I like to keep active. I enjoy walking, kayaking, cycling and spending time with my family.